---
The Penguin Who Got Tired of the Cold
The grass is always greener on the other side of the fence, especially if your yard is Antarctica. Pierre looks exactly like the millions of other penguins there, yet he doesn't quite fit in. He is disenchanted with a home that is only blue, black and white, and a menu that is fish for breakfast, fish for lunch and fish for dinner. So he asks his friend Wendy, a wise old seal, to join him on a journey to explore the world. Will they find the best place of all?
The Penguin Who Got Tired of the Cold is perfect for toddlers who love to pore over the colorful pictures while you read to them, and just as perfect for kids who are starting out reading for themselves. Its perfection even extends to kids of all ages who just love penguins.
And it tackles the age-old question: How does a penguin from the South Pole describe a fish to a camel from the Sahara?
39 pages  Full color
---
Day and Night, Why? Why? Why?
A mother pteranodon explains to her children that the rotation of the earth is the reason for day and night, and why they have to stop playing and go to sleep every so often.  This is a picture book for ages 2 to 7.  It was developed as teaching material for basic astronomy concepts for kids in pre-school, and because pteranodons are just so darn cute.
Enjoy reading to your young learners as Terry, Ron, and Don discover that the world they live on is really a big ball that spins on its axis, and why they have to go to bed when it gets dark. Spoiler alert: MOM SAYS SO.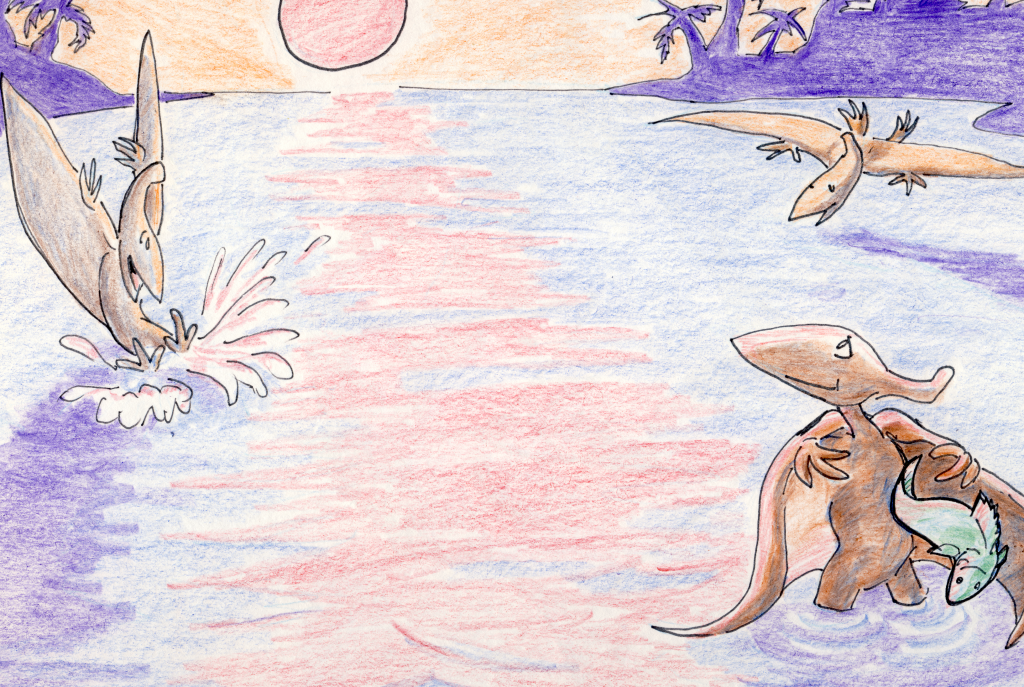 ---

Jessica Goes to a New School
Jessica is going through a lot.
Her family has moved to a new house in a new neighborhood, and today she is starting at her new school. She is not happy that she won't have any friends there. And everything will be different.
"Sometimes different can be better," her mom says.
And Jessica's new school really is different. It is full of monkeys, ponies, penguins, snakes, and fish and puppies. Jessica doesn't fit in in any classroom!
Read along with your kids as Jessica learns to make friends in such a crazy place. They learn to accept her not in spite of, but because she is so different.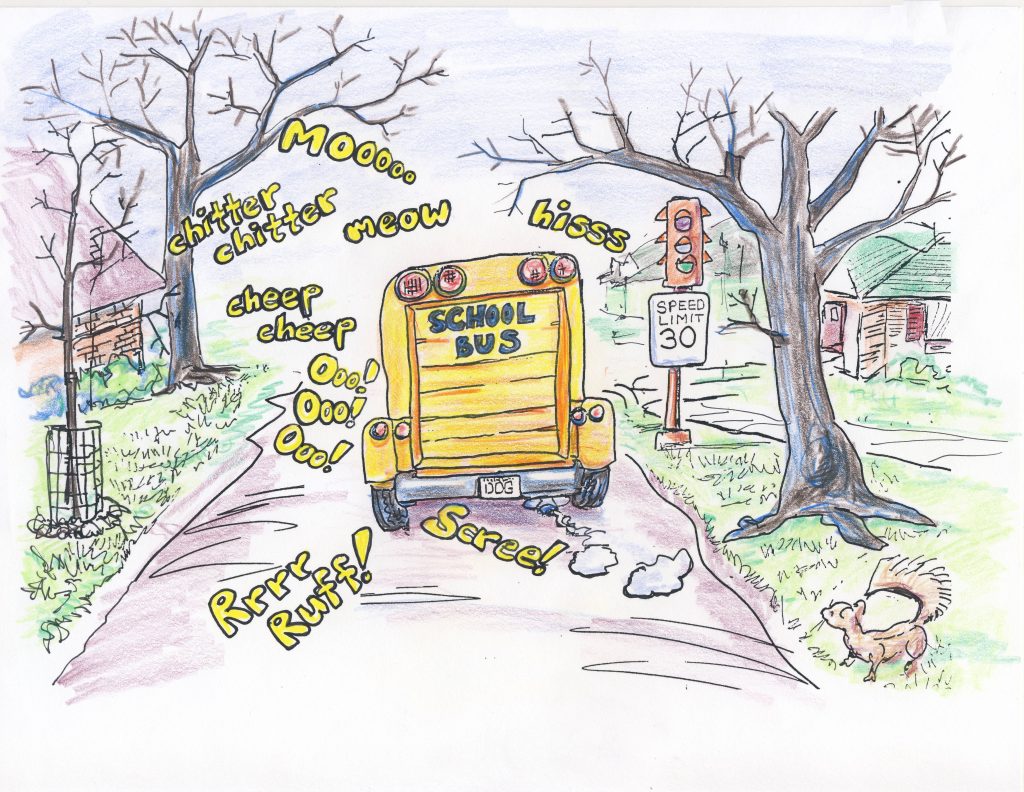 "One thing about this bus was not different. The kids on it made just as much noise."