Free download: Sept 29 — Oct 1, 2014
In celebration of the end of one AMAZING summer the ebook edition of THOSE WHO TRESPASS is dropping to the affordable price of ZERO dollars and ZERO cents. For three days only you can get the ebook from amazon.com for FREE. That"s a price that Wayne, the hero of this little mystery, can appreciate, given that he lives in his pickup truck under a tollway overpass down by Salt Creek.
Don't wait. Midnight October 1 is the absolute deadline for this deal on a READ FOR FUN novel.
An Interview on Mixing Creative Writing and Engineering
Jeff Waters interviews Tony Kordyban for the Life Upfront podcast. Now available to the most loyal fans at no charge.
For the whole month of August through Labor Day
In celebration of the Hamtramck Labor Day Festival, a one-of-a-kind cultural street party, "The Loose Meat Sandwich King of Hamtramck" is available at a special discount price from now until the finale of fireworks at the end of the Fest. Check out the Canoe Races on Joseph Campau Blvd!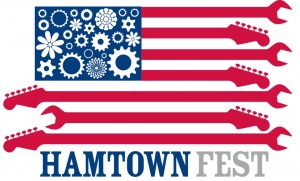 http://www.facebook.com/pages/Hamtramck-Labor-Day-Festival/246949668660688
Here's an event: Win an autographed copy of "Loose Meat Sandwich King"